Thanks so much for your nice comments on my Cute Cards and Cute Case, Too. Comments really make my day!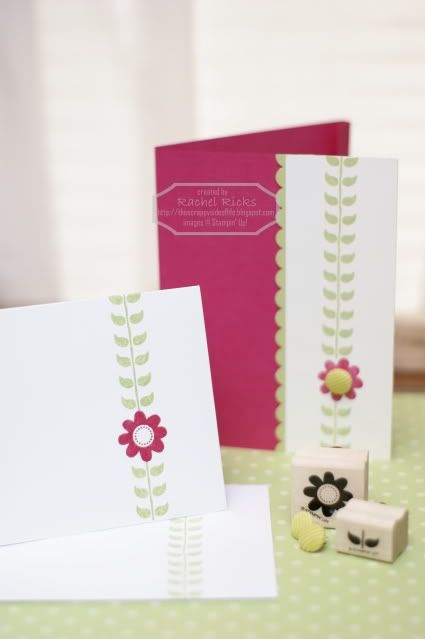 I went over to random.com and generated a random number for the winner. I'm not sure how to copy the web page and add it here but the number that was generated was 3 - Keeley.
Keeley

Kirwan
said...
"Those turned out super cute. Love the card box!!"
Congrats, Keeley! I'll get it all sent out to you ASAP.
I plan on setting everything up and offering the case template for you to purchase soon, so keep an eye out for that!
Now onto the haunted milk carton...
We have been enjoying cooler weather and the
beginnings
of the fall season so I've been in the mood to create something Halloween-y. I came across a milk carton template and thought it had perfect potential as a halloween treat holder. As I played around with the template it started looking like a house to me so I took that idea and ran with it. I pulled out every Halloween themed stamp set and played for hours. My kids, and even my husband, think it is so cool with all the details. I really enjoyed creating it and thinking of all the little things I added here and there. I love how the images curve around the corners creating the scene.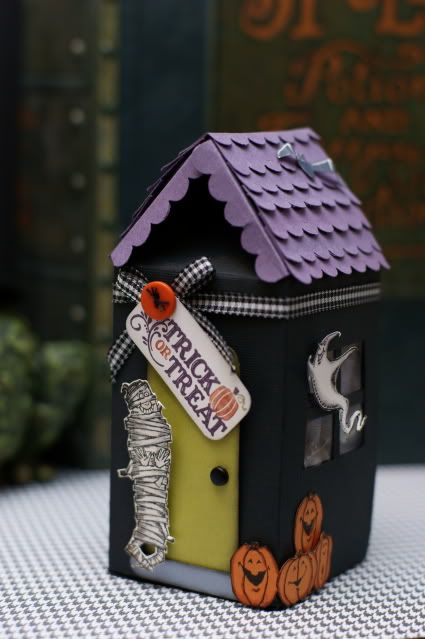 The windows have Window Sheets placed behind them. I sanded them a little with sand paper to rough it up to look like old beat up windows.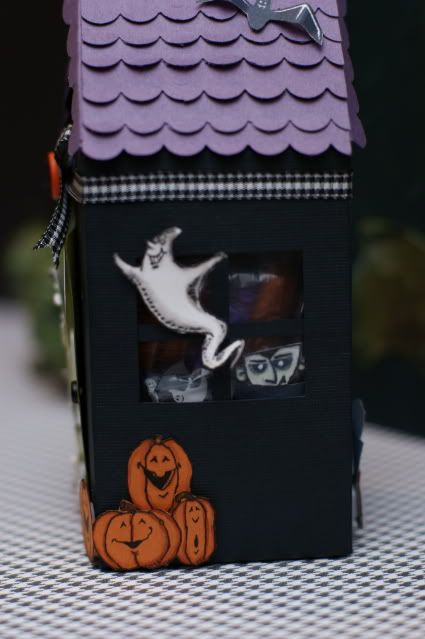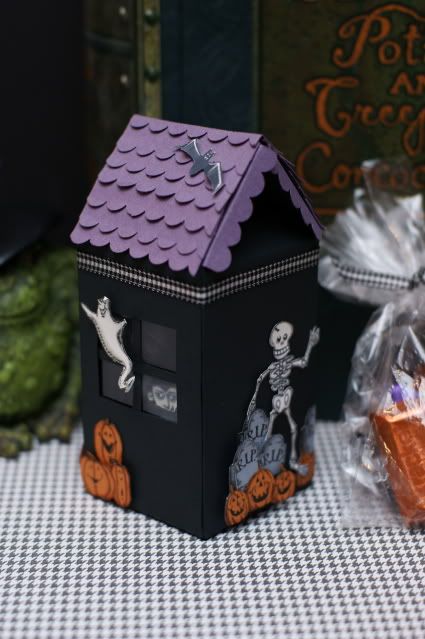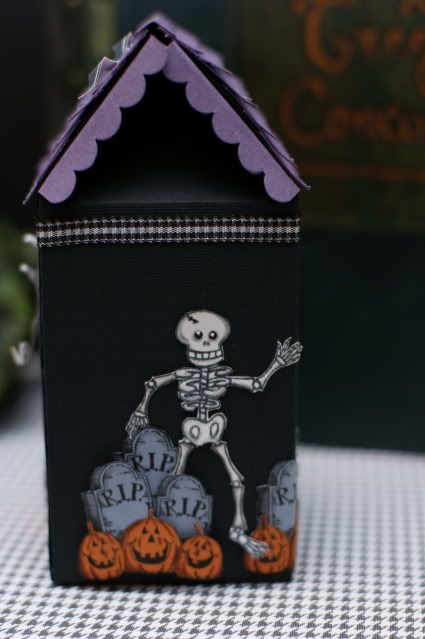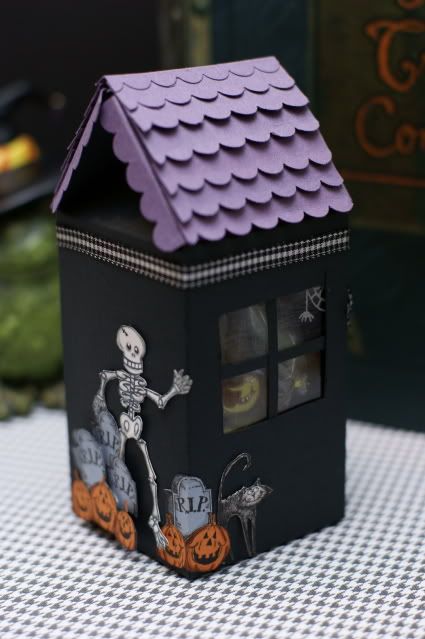 I used a gel pen to draw the spider and his web in the corner of the window.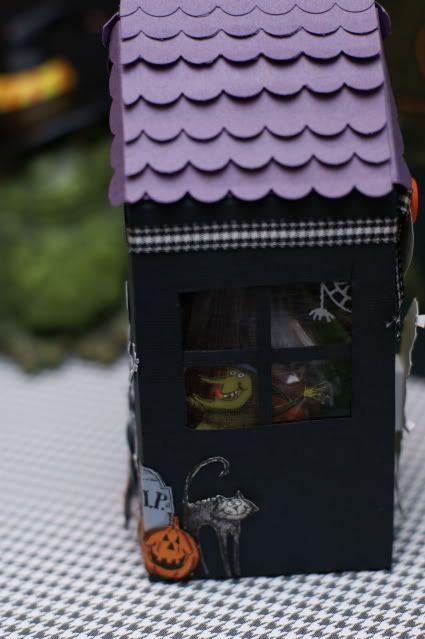 To finish it off I tied black gingham ribbon around the top and added a tag and button.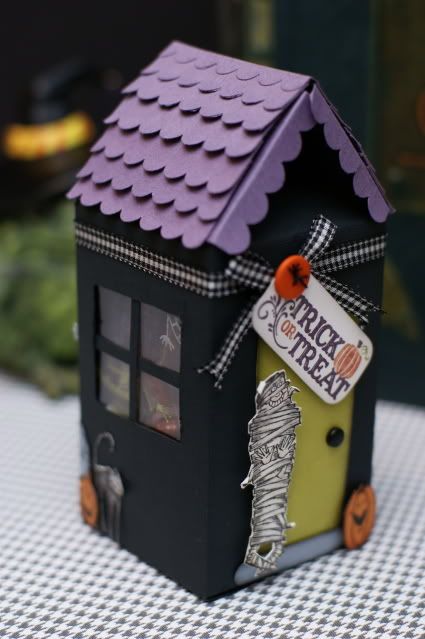 To find a milk carton template just google milk carton template and lots will pop up. I changed the template I found to be taller. I also added a flap across the top so that you can simply lift the flap to open the box. The flaps are held closed by two super thin magnets that I cut from magnet sheets.
Stampin' Up supplies used:
Paper and Cardstock
Textured Basic Black
Perfect Plum
Pumpkin Pie
Whisper White
Kiwi Kiss
Window Sheet Medium
Punches
Scallop Edge Punch
Word Window
Corner Rounder
Stamp Sets
Batty for You
Holiday Best (Hostess Set)
Scary Skeleton
Retired Stamp Sets
A Howling Good Time
Spooktacular Greetings
Ribbon
Black Gingham
Other supplies:
orange button
black brad
Hope you enjoyed the tour of my little haunted house.