OWL-fully cute owl.
You will need:
Round Tab punch #108340
Scallop Circle punch #109043
Boho Blossoms #110711
5-Petal punch #109041
1/2" Circle punch #104390
Scissors
paper scraps of your choice
brads (optional)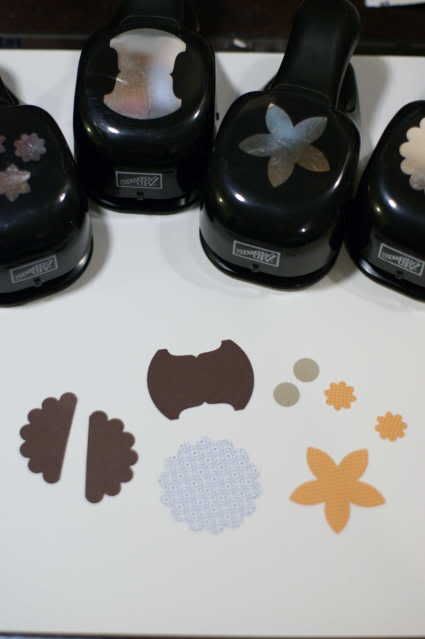 Punch with the Round Tab punch and Scallop Circle punch in Chocolate Chip cardstock.
Punch with the Scallop Circle punch in pattern paper of your choice.
Punch with the 5-Petal punch and Boho Blossoms punch in orange cardstock.
Punch with the 1/2" Circle punch in Kraft cardstock twice.
Cut the brown scallop circle in half, then starting in between the last two scallops cut a curve to the top. Do this on the other half as well.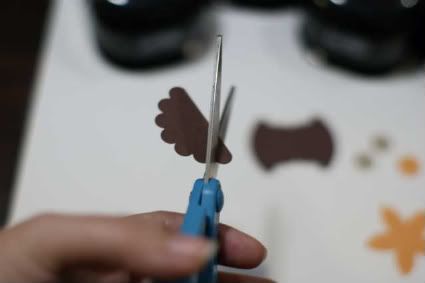 Attach them to the scallop punched in pattern paper.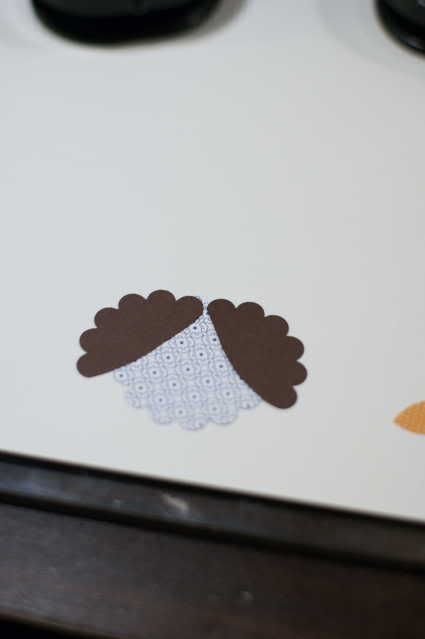 Attach the punched Round Tab to the top of the scallops creating the head.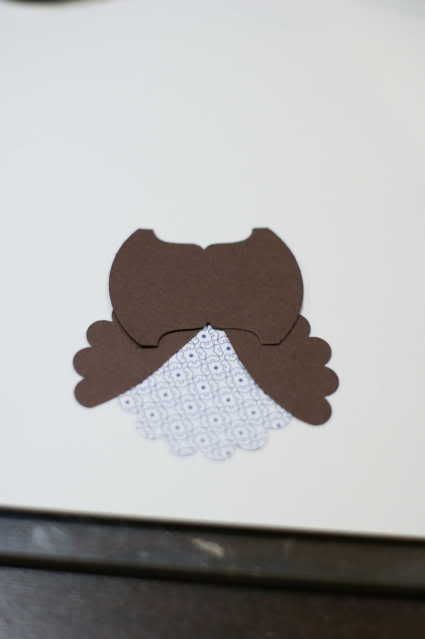 Cut one of the 5 petals from the punched 5-Petal flower. Attach it to the center bottom of the Round Tab to create the beak.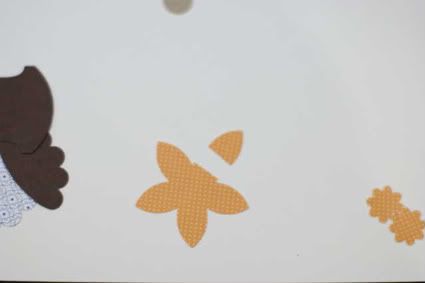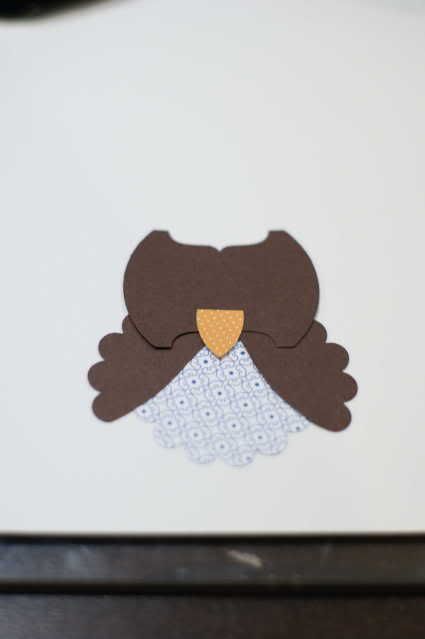 Attach the two 1/2" circles above the beak for eyes.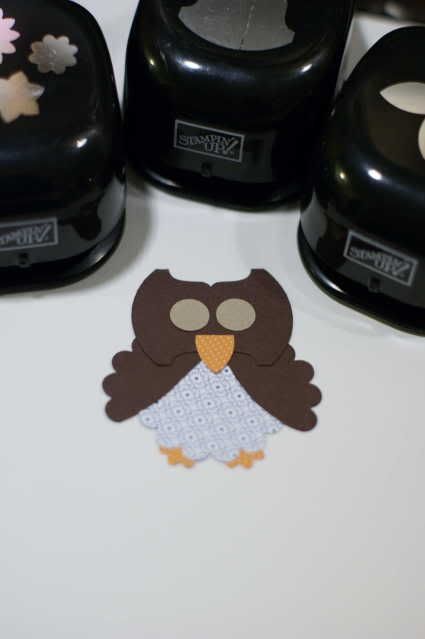 Attach the 2 blossoms from the punched Boho Blossoms with only 3 petals showing to create little owl feet.
I inked the edges of all my pieces with Basic Black ink and added 2 black brads to the centers of the eyes.
OWL-fully cute, right?
You can add this cute little guy to a card or scrapbook page.
If you make one of these little guys I'd love to see it! Just add a link to a photo of your owl in the comments.
Hope you enjoyed this Monday's make and take though technically Monday ended about 15 minutes ago for me. Oops! :)