I was the runner up in the Scrap Idol contest!
For the last challenge we had to create a layout using 6 items each of 6 different elements. Your background paper and pictures were free. Your layout must also include 6 random journaling spots. You may ONLY use these items.
The 6 random journaling spots really gave me a hard time. Here is what I finally came up with.
I used
1. 6 pattern papers
2. 6 die cuts - double layered butterflies (the butterfly at the top doesn't count, it is journaling) and the top note die cut under the title
3. 6 straight pins for the butterfly bodies
4. 6 pieces of ribbon
5. 6 brads
6. 6 pieces of chipboard - the title plus the heart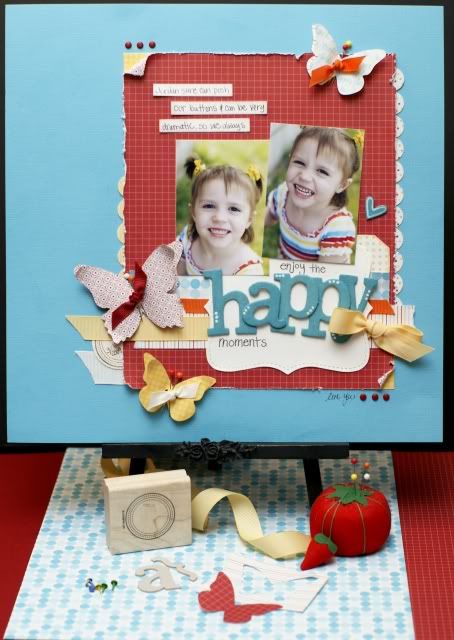 6 journaling
1. strip journaling
2. around title
3. hidden tag on right side behind pic
4. at the bottom beside the red brads
5. on the left side in the circle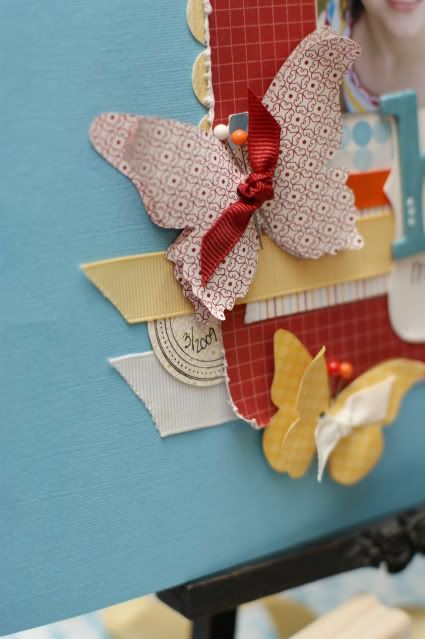 6. and my favorite that I came up with...the butterfly at the top. I wrote "Jordan, you make my heart happy." over and over then cut it out with the big shot.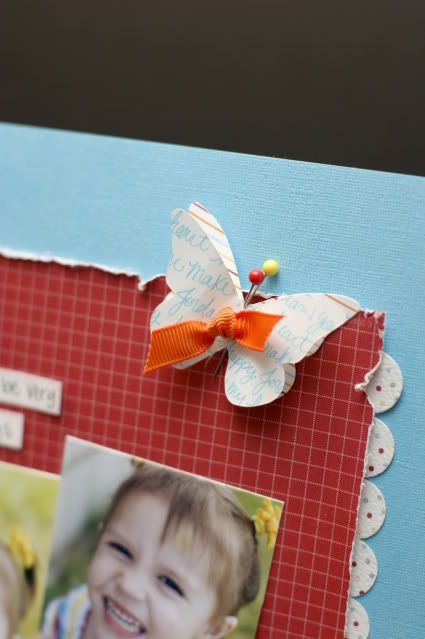 Even though I didn't win first place it was fun. I really enjoyed the challenges and I always need a push to get scrapbooking.