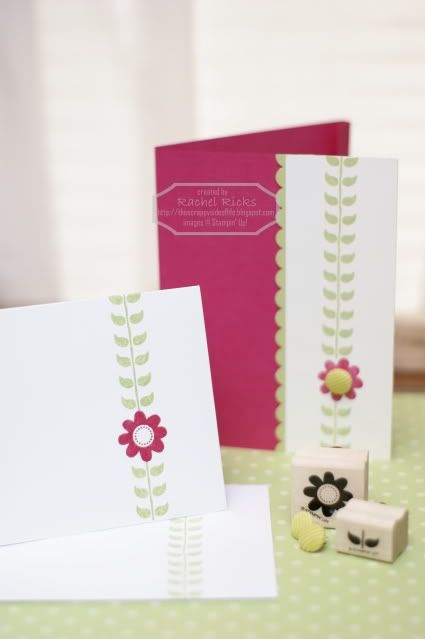 I'm not usually a card maker but when I saw something similar to this by Lauren Meader I had to try it with Stampin' Up stamps from the Cheep Talk stamp set(#113204) and I have to say I am really excited at how well it turned out!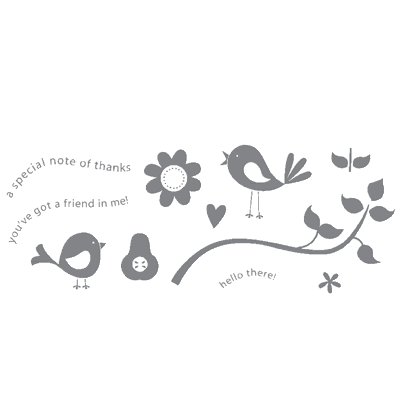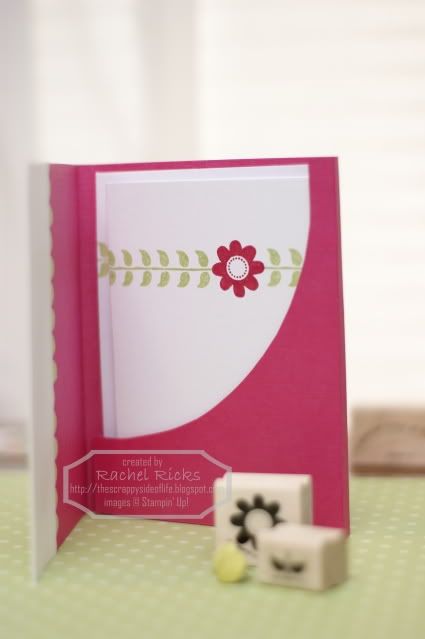 I made a matching card case to hold a set of cards and envelopes. A perfect card set to write a quick note for any occasion. I think this card set would also make a nice gift. So, that being said, who wants to win this card set? All you have to do is leave a comment to enter in a drawing for a chance to win a set of 5 cards tucked inside the cute card case!
I used Melon Mambo textured cardstock, Whisper White cardstock, and Certainly Celery cardstock. I also used Melon Mambo and Certainly Celery ink. In the center of the flower on the card case I used a Kiwi Kiss corduroy brad.
Sometime very soon I will be offering templates, such as the card case, for a low price. Something you can purchase once and use again and again!
Don't forget to leave a comment for your chance to win the card set! You have until next Friday morning, then I'll post the winner of the drawing that evening.
Have a wonderful weekend!