Sorry, it looks like Monday Make & Take is going to be late again! I had a sick little one all weekend and today I'm getting things ready for our Stamp Club Meeting this evening. I am working on something cool to share for the make and take though so check back later this week!
You may have noticed I changed some things on the blog other than just the new look. You can click on the buttons below the header to take you different places on the blog. You can now search the blog in the search box on the left. You can search for certain Stampin' Up products to see how I've used them or you can search project types, like basket, and you'll see all the posts that included basket in the text. Pretty cool! I've also updated my blog button. It's a little further down on the left if you'd like to grab it and share it on your blog.
Since I'm not ready to share the make and take I thought I would at least share something for you to look at while you wait.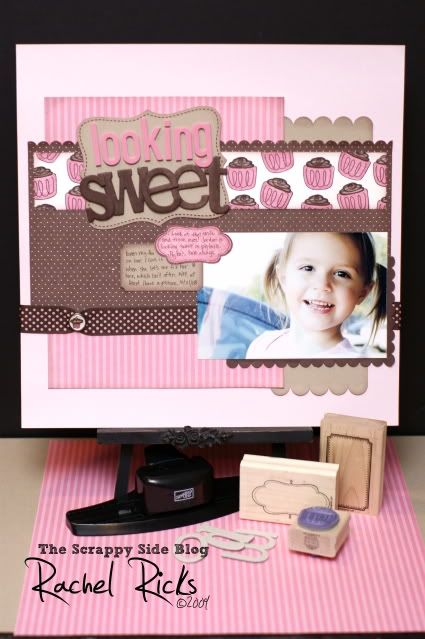 This is one of my all time favorite photos of my youngest. I may be biased, but she sure looks sweet in pig tails.
The paper with the cupcakes I made myself! The first time I've ever used paper I stamped myself, so I'm pretty excited. I stamped the cupcake from the hostess stamp set in the last catalog called It's a Loop Thing in a triangle pattern turning the stamp each time. Then I colored them in with Stampin' Write markers and Blender pens.
I created a custom brad using the Build-a-Brads and the cupcake from the Short & Sweet stamp set.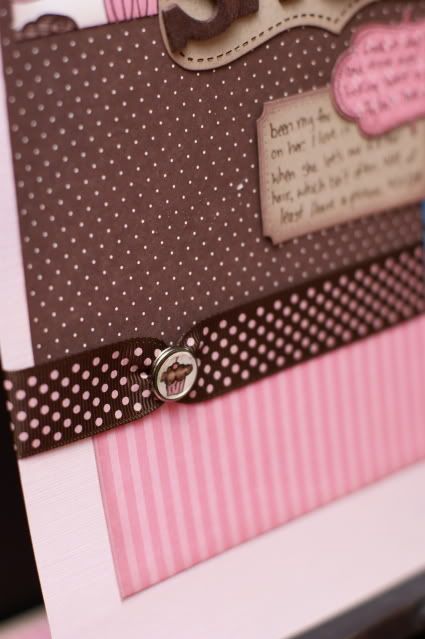 For the title I used pink foam letters and Stampin' Up's chipboard letters from On Board Loads of Letters.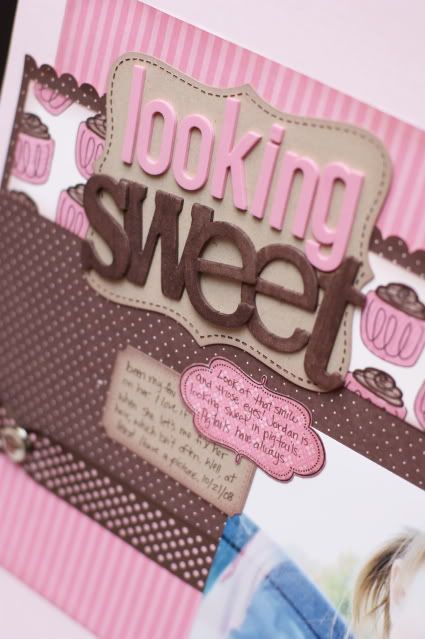 Stampin' Up items used to create this layout :
Paper
Regal Rose stripe - Rock-a-Bye Girl Scrappin' kit (retired)
Chocolate Chip polka dot - Bella Rose (retired)
Pink Pirouette (retired)
Kraft
Whisper White
Chipboard
Loads of Letters #112084
Stamps
Short & Sweet #115060
Frames with a Flourish (retired but you can now purchase the digital stamp to print and use)
Die Cuts
Top Note #113463
Punches
Slit punch #104388
1/2 Circle punch (center of Build-a Brad) #104390
Scallop Edge punch #112091
Embellishments
Build-a-Brad Pewter #109128
Remember you can email me to order these items or if you have a question about any Stampin' Up products. I'm here to help.
Non Stampin' Up Items
pink foam letters
brown polka dot ribbon
Thanks for stopping by. Have a wonderful week!