We each made a mini dry erase board for the fridge and a recipe box at last months stamp club. Everyone brought there own paper to match the decor of their kitchen. My kitchen is Certainly Celery, So Saffron, with a little Tempting Turquoise.
We used the window sheets on top of the cardstock to create the mini dry erase boards.
It works! Just write and wipe.
I love how the recipe boxes turned out.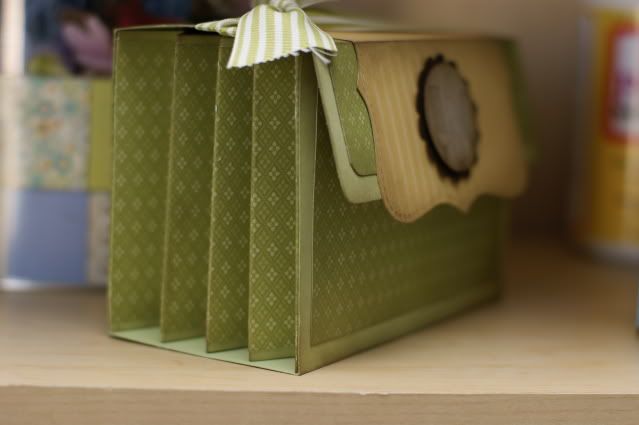 Accordion pockets perfect for the recipe cards.
You can find the tutorial I used to create this recipe box here >
Stampin Inspirations
.
I hope everyone is enjoying the summer as much as we are!