I'm so happy with how this card turned out. I made it for a friend who is expecting her 8th little one. Yep, eighth. She found out yesterday they are blessed with another boy which will make 4 girls and 4 boys. How fun. It is so cute I don't want to give it away. :)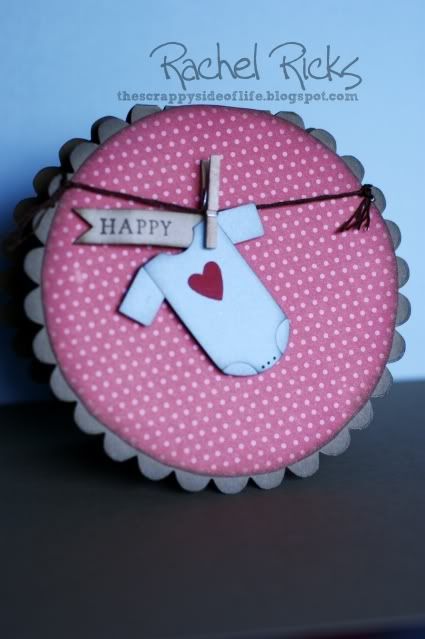 I used more punched art. I designed the little baby onesie all on my own! It's my very first circle card and I'm in love.
Well, I've got to get back to getting everything ready for Stamp Club at my place tonight. Thanks for taking a look.