My girls! We all gathered around the desk in the little blue room and enjoyed scrapbooking and crafting together. I truly loved every minute. And look what great pages they created, all by themselves! Proud mama moment.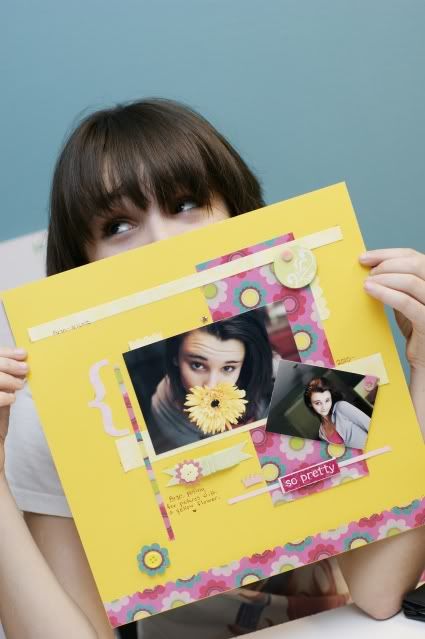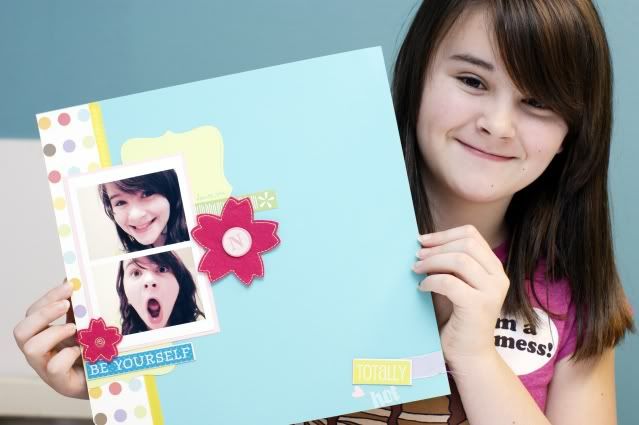 Even my 5 year old daughter joined in. She was so cute telling us all about her creative process and ideas.
Thanks for stopping by to take a look. I hope you are enjoying your Saturday.