Here's my gift all packaged up and ready to give. I tied it all up with red ribbon and attached a tag with a small clothespin. I made a punch art baby onesie and added it to the tag. I think it turned out really cute.
My gift was well received, but everyone especially loved the shoes.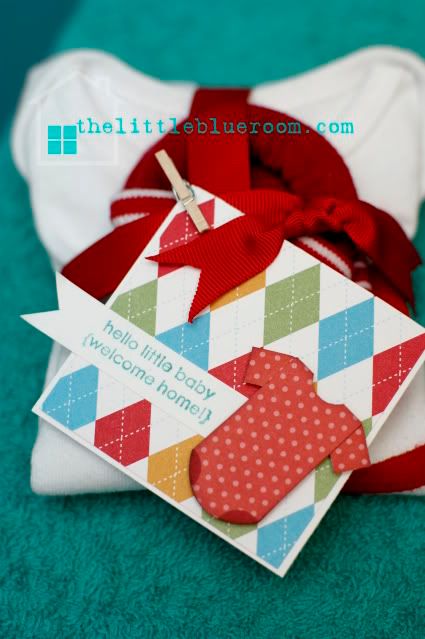 Who's ready for Friday. Me, me, me! I hope everyone enjoys the weekend.