You will need:
1/8" circle punch
1/2" circle punch
cardstock
paper trimmer
Cut the cardstock into a rectangle. I cut mine 1
1/8
" by 2
1/8
."
Mark the center of the ends with a pen.
Place the 1/8" circle punch over the mark and line up the edge of the paper to the center of the circle.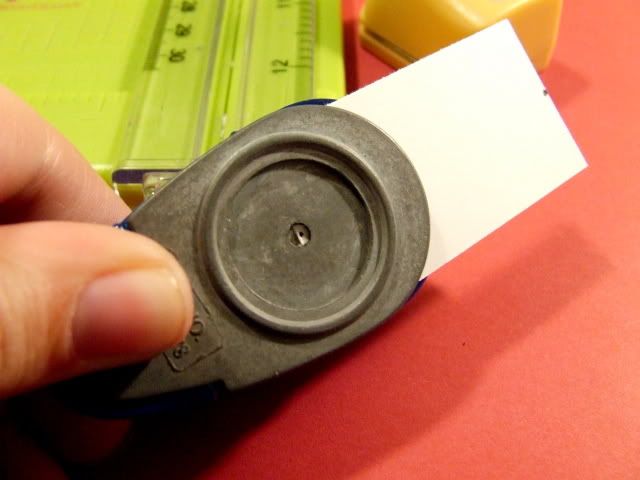 Slide each of the corners into the 1/2" circle just a little bit to create a concave curve.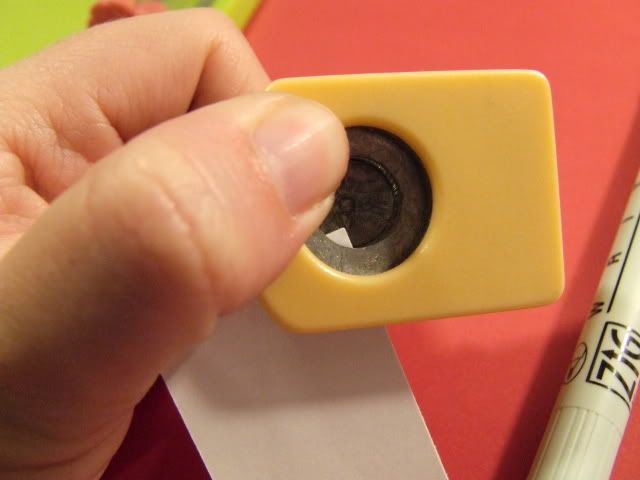 And there you have it, a ticket.
Now you can add any details you like. With this one I masked off the center area and stamped lines to journal and added a border around the edge with a pen. (I was in a hurry so it got smudged but you get the idea.)