This week for the Scrap Idol challenge we were told to use this ad as inspiration for our layout...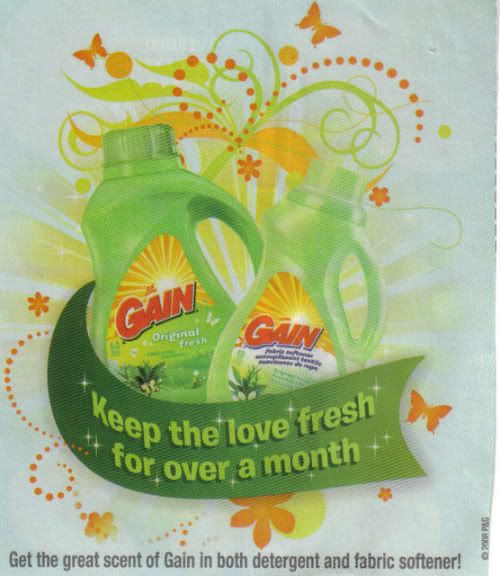 When I first saw the ad I thought it was wonderful and thought it would be easy to create a layout using it as inspiration. That was until I started working on it, then I just kept getting frustrated! It literally took all week to finally get a page I like out of it. I cut up and ruined 2 pieces of designer series paper in the process. So sad. I'll keep it all in my scrap pile and hope I can use them somehow, sometime. I think my hang up was my determination to use a certain peice of designer series paper from the Flamingo pack. It had sun rays and reminded me of the ad. The difficult part for me, I don't really like using yellow or pink. They aren't "my colors" - green and blue, lol. In the end, the colors grew on me and the page turned out to be bright and fun. A perfect SUNSHINE page! Don't you think?
Deciding to stitch the sun rays was pretty scrary. Once you stitch on a page there is no going back and that was my last salvagable peice of sun ray paper. So I just held my breath and hoped for the best! As I was stitching there was only the sun ray paper and the stitching on the page and it had an oriental feel, lol. Made me think, the rising sun, or something. When I finally finished the stitching and put everything in it's place I really liked the pop the stitched lines gave the rays. Very sunshiney!
Paper and Cardstock...
I used the sun ray paper from
Pink Flamingo
(113976). A really fun paper pack. Reminds me alot of Sasafrass Lass paper.
The yellow monochramatic dot paper is from
Good Morning Sunshine
(113966). You know how much I love that paper pack!
I used
Tempting Turquoise
textured cardstock,
Cameo Coral
cardstock,
Summer Sun
cardstock, and Whisper White cardstock.
Die Cuts...
Yeah, I used the
Top Note
(113463) die again. Lovin' it!
Another Crafty Cutter...
Circle Scissor Plus
(112530) is an easy way to cut (and even draw) perfect circles everytime!
Adjusts to make circles from 1" to 6".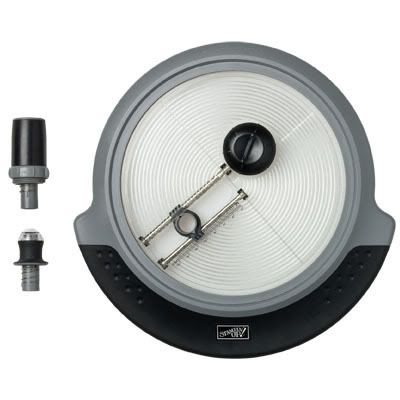 Punches...
Of course, I used lots of punches. They are awesome!
I used the
Scallop Edge
(112091) punch on the Cameo Coral cardstock.
I used the
5-Petal Flower
(109041) punch and the
Boho Blossoms
(110711) punch for my flowers.
Chipboard...
I used the adorable little bird and tree limb from
So Tweet
(113893) chipboard pack. I used my Stampin' Write Markers to color everything except the bird's beak. I used a tiny triangle cut from Summer Sun cardstock for the beak.
The letters used for "sunshine" are from
Timeless Type
(112083). Includes 3 sheets of 12" x 12" chipboard, each with a different design and font. Multiple letters (both upper and lower case) and numbers included to make creating easier. I painted the chipboard with a white paint pen. Once dry, I traced the letters with my Summer Sun Stampin' Write Marker.
Stamps...
I used the rectangle frame from
Frames with a Flourish
(113496) to frame "hello". One of my favorite and most used sets!
Non-Stampin' Up...
The brads are some old brads I've had in my stash forever from Hobby Lobby by Spare Parts. The buttons are from Wal-Mart. The thread is from a friendship bracelet kit (remember those?) I found in the $1 spot at Target last summer. The foam letters used for "hello" are Thickers by American Crafts, also from Hobby Lobby.
Journaling...
I almost forgot to share.
"This picture makes me smile. Jordan's face expresses how we all feel about Spring and the warm sun shining again. Hello, sunshine, you've been missed. Welcome back!"
I hope this fun layout put a smile on your face. :) I encourage you to create a layout using this ad as inspiration. I'd love to see it! So if you do try it out post a link to your layout in my comments.
All the little numbers beside the products I used are the item numbers, just in case you were wondering or wanted to order something I mentioned. You can order from my
online store
or by emailing me (r.ricks@mchsi.com)a list of the items you'd like to order. You can also click on the highlighted words to learn more about those products.
I will be posting this month's Comment Rewards prize soon
. You will want a chance to win this, I'm sure! So go ahead, make my day. Leave a comment and you could win a prize.
Happy Weekend! I hope yours is as warm and beautiful outside as ours.