This cute little container is called Box in a Bag.
You will need:
5" x 11" Designer Paper
1" x 11" Coordinating Cardstock
4 1/2" x 4 1/2" Coordinating Cardstock
Round Tab Punch
Scallop Punch
Scoring tool
Adhesive
¼" hand held circle punch
Embellishments
Glue Dots
-------------------------------------------------------------------------------------
Step 1

Cut your cardstock to 4 ½" x 4 ½"
Step 2
Score 1" on all four edges.
Step 3
Following the score line cut a one inch square tab and add tape to each square.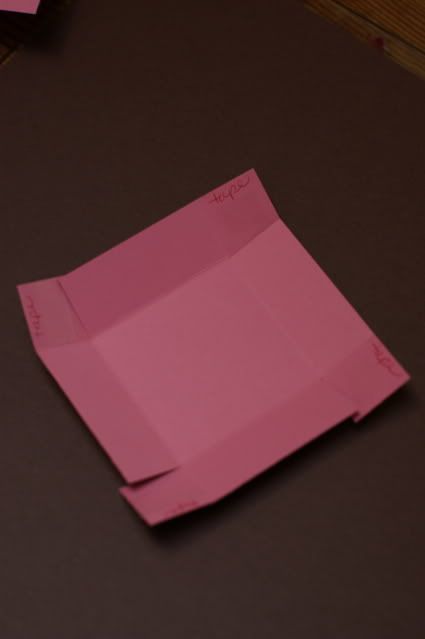 Step 4
Stick down the flaps to create a box.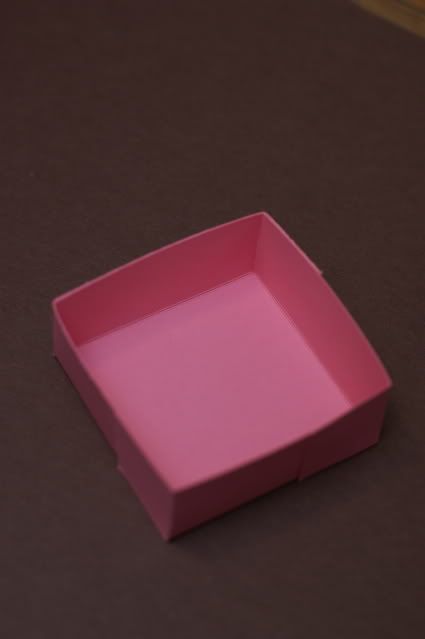 Step 5

Cut your Designer Paper to 5" x 11".
Step 6
Add tape along the bottom and up one side of the back of the Designer Paper.
In the photo I marked with pen where to add tape along the edge.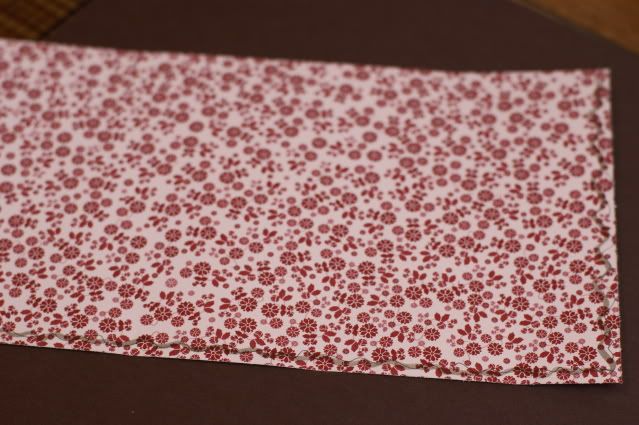 Step 7

Lay your box along the bottom edge of the background paper so they are even with each other. Wrap Designer Paper around the box.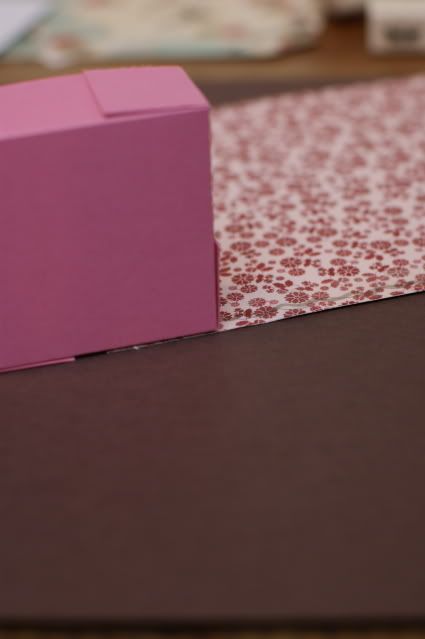 Step 8

Continue to wrap the box with the paper, keeping the edges of the paper and the box even.
Step 9

When you come to the end piece, tape the two ends together carefully bringing your edges together on the bottom, and also up the side of the bag.
Step 10
Now cut paper into an 11" x 1" strip.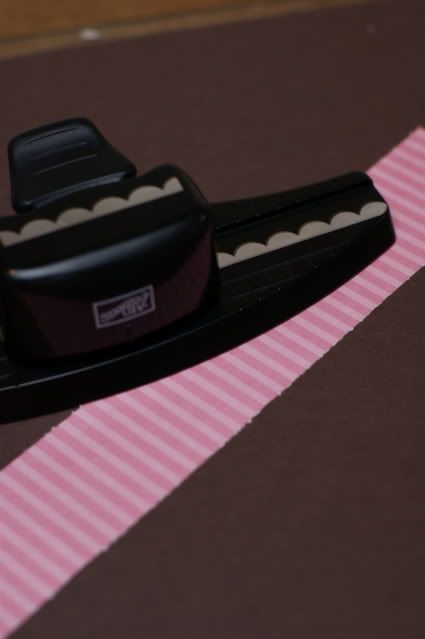 Step 11

Scallop punch the entire length of cardstock. Then adhere the strip along the bottom of the bag.
Step 12

Punch out 2 Round Tab punches, fold in half and punch a ¼" circle in them.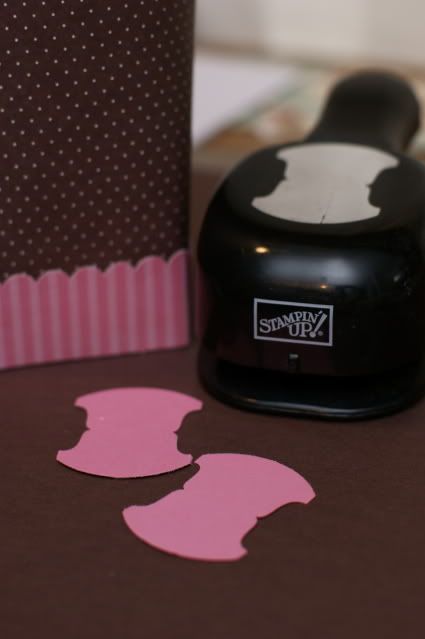 Step 13

Glue a tab on the front and the back of the bag, this will be the bag closure.
Step 14
Decorate!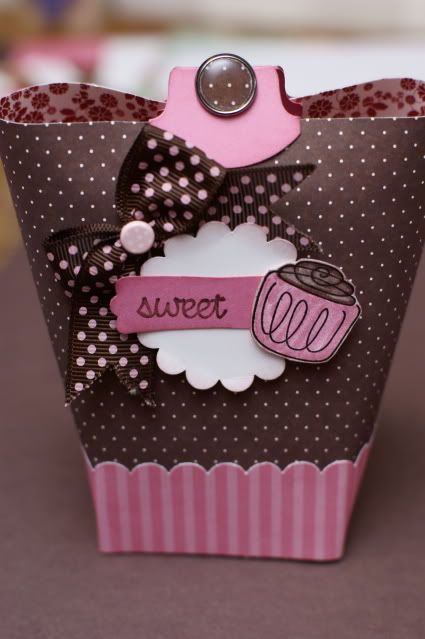 I used the Scallop Circle punch, the new Modern Label punch, the cupcake stamp from the hostess set in the last catalog, the sweet sentiment from a sale-a-bration set years ago, ribbon, and brads.
You can use ribbon to tie your Box in a Bag closed or you can use a brad like I did here. Since I had used ribbon on the front I decided to keep my Box on a Bag closed using a Build-a-brad designed to match perfectly!
Hope you enjoyed the Make and Take today. I'm sure there are typos and mistakes so if you have questions, please ask, I'm happy to help.
Hope you have a wonderful week!