I'm glad to finally be done with this scrapbook page! It has been on my desk in random pieces since May. I decided yesterday to just tape it down and be done with it.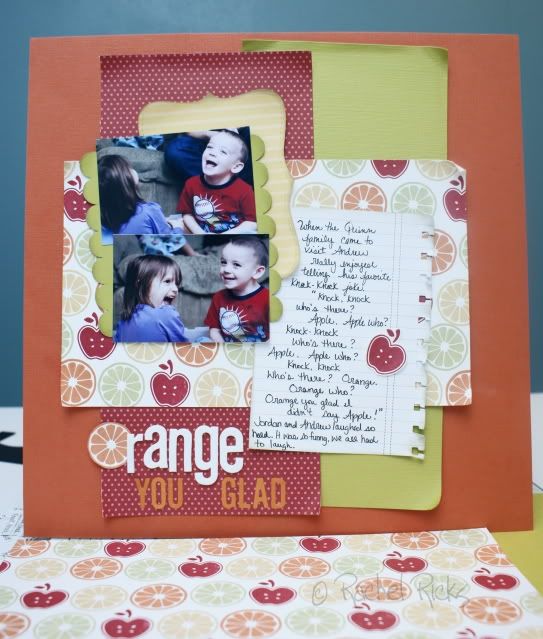 When I sat down to get started on this page I knew from the joke the kids were telling that I wanted to use oranges and apples. I grabbed the Tart & Tangy stamp set and started stamping. I alternated So Saffron, Only Orange, and Certainly Celery with the citrus stamp, then added a Riding Hood Red apple at the end of the pattern. I am so happy with the results!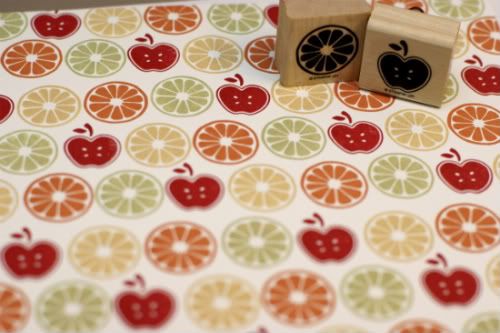 Have you stamped your own pattern paper? I would love to see it for inspiration! Add a link in the comments if you would like to share.