I was playing around at my craft desk and came up with this little guy. Since Thanksgiving is just a few days away I thought I'd share him with you. I think he would be super cute at a place setting holding the napkins and silverware.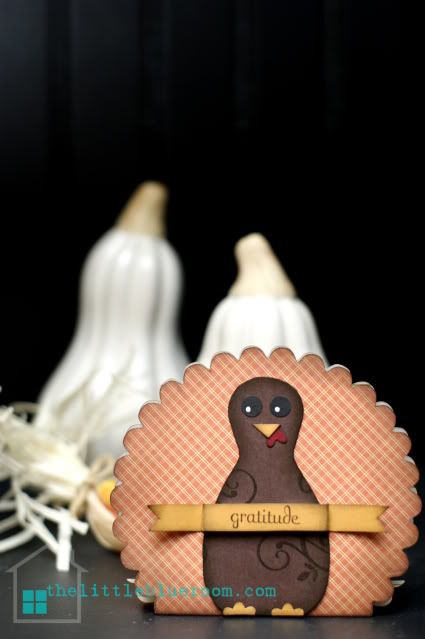 I used the Scallop Circle die for his feathers. I folded the paper before cutting the scallop so that he stands on his own. Then hand cut his body and beak. The circles for his eyes and the upside down heart for his wattle are from the Owl punch.
I also wanted to share a couple of candles the ladies made at Stamp Club. Everyone's candle was unique! I forgot I had my camera until after the meeting, so I was only able to snap a photo of two.
Created by Shari:
Created by Wendy:
Thank for coming by. I hope everyone has a wonderful Thanksgiving holiday!