I like to show at my workshops and club meetings that you can use your Stampin' Up products in more than just paper crafting. I like to think outside of the card!
Here's a vase I altered with rub-ons from the
Bright Delights rub-on set (113887).
I love this rub-on set. The color and theme are awesome! Love the owls, the pear, the tree, everything.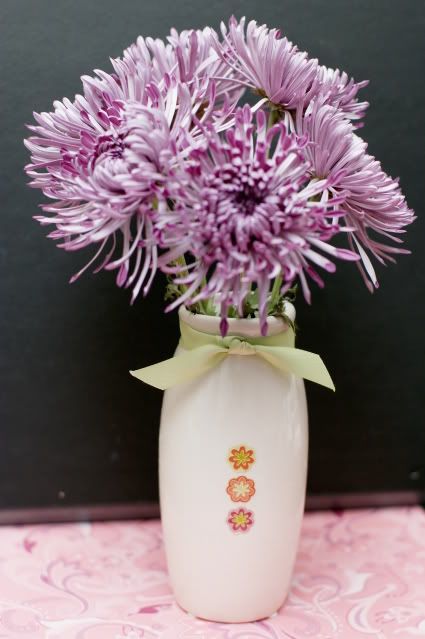 Using the same rub-on set, my sister altered this mug at the last workshop. LOVE it!
The other ladies at the workshop enjoyed making and taking home a super cute mug! Thanks for coming to the workshop. It was so much fun!