So, I sat down to start planning Stamp Club for this month. I already knew what product I wanted to focus on...Stampin' Pastels chalk, but not the usual techniques like poppin' pastels. I had a few ideas. I just needed a project to use them on.
I decided on our project. A calendar. It's January. A new 2011 calendar would be nice, right? I printed things, pulled out the products I needed, and started playing around. I ended up with something entirely different.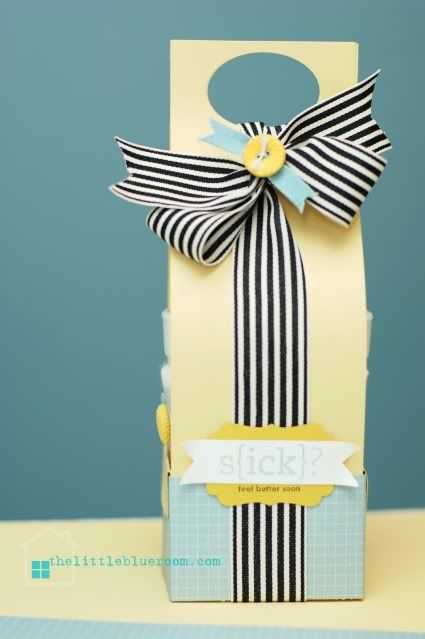 The calendar idea just wasn't coming together so I started doodling and ended up with this idea...the Cute Carrier.
Awesome. I had to get in the car right then to go buy foam cups so I could have measurements to create my template for this Cute Carrier.
I was really excited when the two Stampin' Pastel techniques I tried actually worked. Can you spot where I used Stampin' Pastel chalks?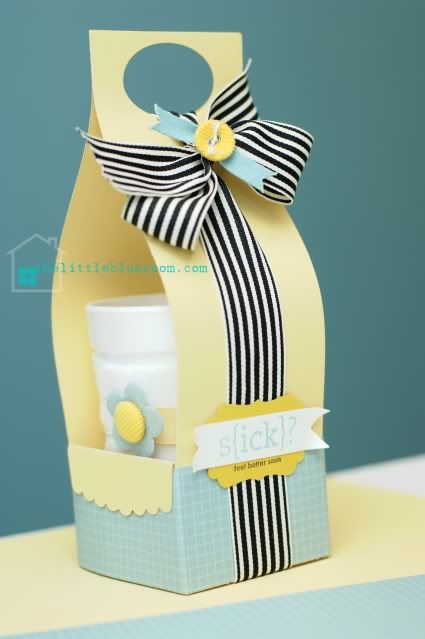 When I went over to
ColourQ
(may favorite place for some color inspiration) I totally loved the color combo this week!
Seriously loving these colors. They are the colors I painted my home, after all. I even went to Target.com to check out the polka dot sheet set pictured because it would match my comforter perfectly (it's close to the soft sky color shown here), but they are not available. Bummer!
Who wouldn't feel a little better receiving a cute gift like this?
I plan on filling the cup with herbal tea, honey sticks, small tissue packet, and a few cough drops.
The cup cozy was made from felt using the Big Shot and Scallop Envelope die. I wanted to use black felt but all I had that coordinated with my project was white. Then I decorated it with ribbon, a felt flower, and a corduroy brad. The elastic loop allows you to use the cup cozy on different sized cups and on mugs by slipping the cup cozy through the handle.
It takes just one 12x12 sheet of cardstock to create a Cute Carrier and a small amount of coordinating papers and ribbon to decorate.You could decorate the Cute Carrier with any theme. I'm working out the details for a Valentine themed one to share soon.
Stamp Club ladies, I hope you are as excited about the project as I am!
Happy crafting.